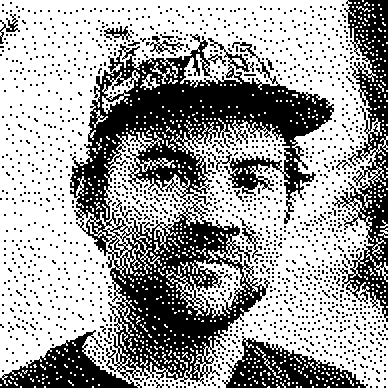 Describe what you do creatively
I am a Brisbane-based artist currently focusing on large scale painting. My work revolves around day-to-day people, and in most cases, the work consists of those I meet and find interesting. I often lean towards concepts that have had some degree of impact on myself or the people around me. I try not to stick to the general public's narrative that a figure painted on a large scale needs to be someone of notoriety in the community or someone 'famous'. Instead, I would rather break down these social media stereotypes and focus on real-life moments. Hopefully, the creation of relatable concepts brings the art down from the pedestal and makes it easier for public viewing.

Do you identify as an artist, illustrator, designer or something else?
I identify as an artist over all other labels; it's just the easiest way to define what I am trying to achieve. Like many artists before me, I still want to push artistic boundaries by creating new ways of working within mediums.

Do you stick to a defined stylistic direction in your work?
I try not to stick to any particular stylistic rules but let the creativity come naturally, exploring ideas and taking them where they need to go. I have worked on many different things over the years, all with varying styles, but I believe my stylistic direction is constantly evolving to a point where my work is somewhat definable as mine.

What colours and/or shapes excite you?
I like working with rich colours and colours inspired by nature. Sometimes I will exaggerate the colour scheme or add additional colours to get an attractive outcome.













What is your relationship with chaos?
I like to embrace chaos. Usually, my practice is somewhat chaotic, juggling multiple things simultaneously. You have to go with the flow and do your best to manage everything in a way that doesn't burn you out. This mindset is sometimes challenging, as most people believe artists are not busy and are ready for anything at the drop of a hat, so most people want their projects completed ASAP. If you can learn to flow with the chaos, you will be better off.

Do you take risks or play it safe?
I always take risks in favour of an exciting idea. I like to try new techniques, new materials and unique designs on a large scale which can be quite a gamble. I work hard and have faith in my experience.

What discourages you from being creative?
I get discouraged when clients disregard my ideas and designs and instead try to place the work into that stereotypical social media lens. My best work happens when clients trust me with creative freedom, so it's hard to reach that level when restraints tend to demand public mural stereotypes.

What are you expecting from the RMXTV experience?
This new way of working will be the breath of fresh air that might invigorate some new ideas. I am looking forward to collaborating with all the artists and can't wait to see how the finished products turn out. It's going to be fun!

What do you know about the RMX projects?
It's a new way for creatives to get together and explore different avenues with exciting outcomes. It's a great initiative, and I am happy to be a part of it.